Skip the high-priced sex shops and have adult toys delivered to your door instead. Playabit Boxes are delivered as often as you'd like, and are tailored just for you. No two customers are alike, so we make sure you receive toys that tickle YOUR fancy. When you add our subscription box to your cart, you'll be asked to fill out a form letting us know what types of toys you want to see in your box. Every order arrives without any indication of what is inside. No logos, pictures of vibrators, nothing. Completely vague packaging.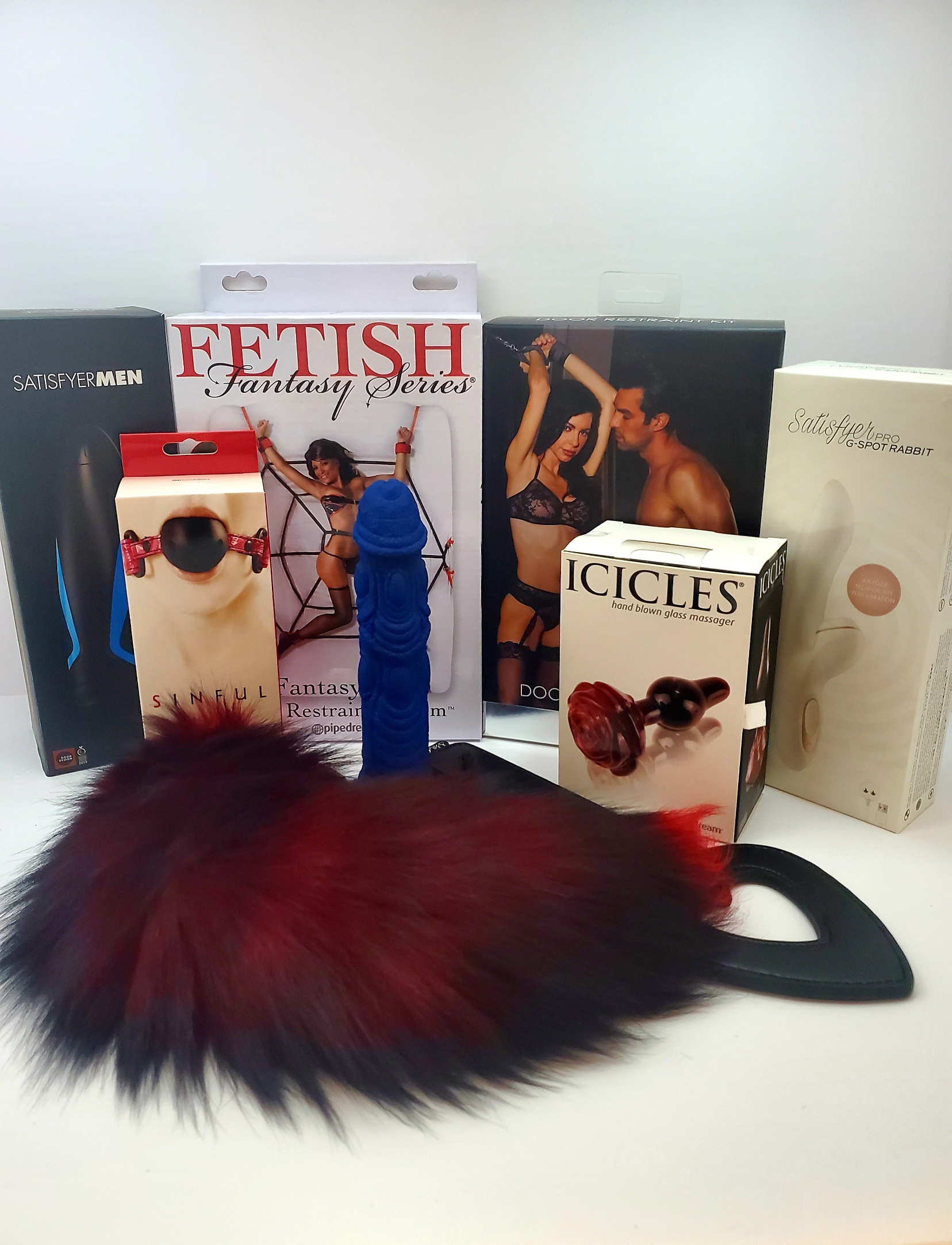 WE ALSO HAVE ONE-TIME THEMED BOXES AVAILABLE. THESE BOXES ARE ALWAYS CHANGING, SO BE SURE TO CHECK BACK ONCE IN A WHILE TO SEE WHAT WE HAVE TO OFFER! IF YOU'D LIKE TO SEE A THEMED BOX AVAILABLE, FEEL FREE TO contact us AND LET US KNOW WHAT YOU'RE THINKING.  WE'RE OPEN TO SUGGESTIONS. 
Sign up for our newsletter.